Learn from professional instructors how to hold and initiate unstable driving conditions on our drift circle and low-friction track. You will quickly find how what proper drifting means by using the right steering technique and focusing your eyes in the right place, while at the same time having plenty of fun. Are you ready for an unforgettable experience with g-forces?
Programme description:
Driving time: 90 minutes
Total time: 2,5 hours
Price: from 650.00 € per person, incl. VAT
Would you like to test the drift circuit and low-friction course with your own Porsche vehicle?
Price: from 395.00 € per person, incl. VAT
You can book the Pilot g-Force program with your own vehicle only if the vehicle is a road-legal Porsche 911 or 718.
Please note that accompanying persons are excluded from taking part in the active driving program for insurance reasons.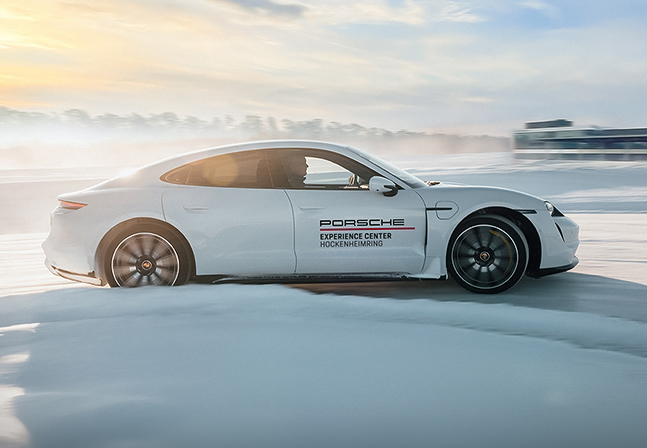 Buy a voucher
Would you like to give an experience as a gift, but can't find the right date or are unsure which driving programme is right? With our gift voucher, you are completely flexible in your choice of experience and dates and can make others happy.