We have rarely met drivers or fans who did not dream of driving a Porsche as a child. A dream that we make possible with our driving events in a wide variety of forms. Under highly professional conditions, you can experience all Porsche models alongside experienced instructors: in the passenger seat, behind the wheel or during individual coaching sessions.
Learn to control speeds, master tight bends and chicanes on our handling track. Intensify your driving skills on different dynamic surfaces, such as a skid plate or circular tracks. Whether it's a stone staircase, a water crossing, a dry river bed, an 80 % gradient or a wooden seesaw: 17 off-road modules are waiting to be mastered by you - either with the Cayenne or Macan - on our off-road course.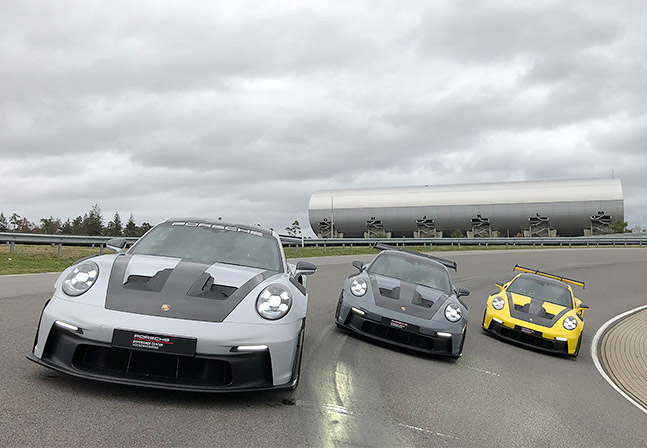 Driving Experiences with the 911 GT3 RS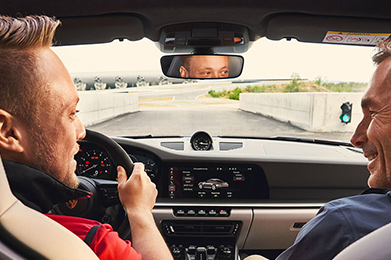 Co-Pilot
Alongside a professional instructor you experience the potential of your favourite Porsche on our handling course: you will be spoilt for choice: Porsche 911 or Taycan, GT4 Clubsport or one of our Porsche legends.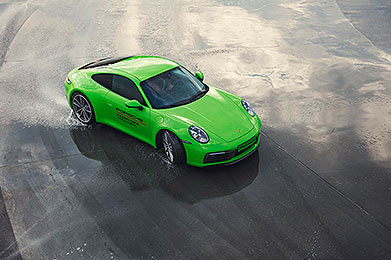 Pilot Basis
Get to know the Porsche assist systems and find out more about how to handle our sports cars in extreme situations. Under professional guidance of one of our instructors you can expect an exciting driving experience.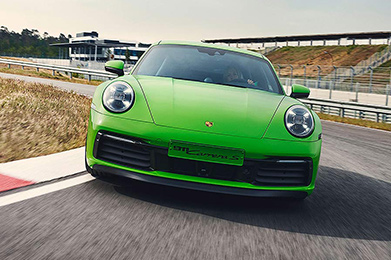 Pilot
Make the handling circuit your own test track: get behind the wheel of your favourite Porsche, find the racing line and take yourself to the limit.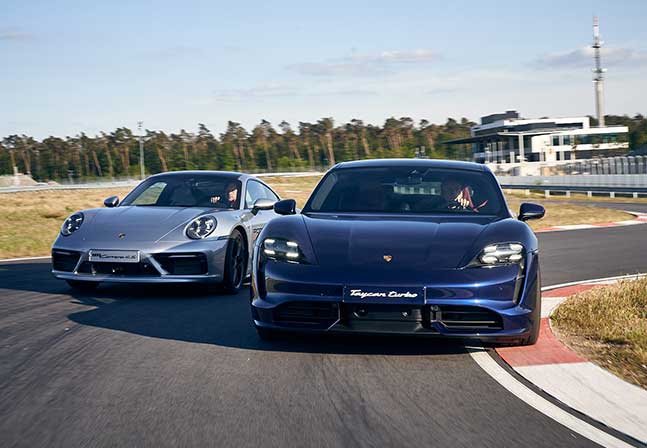 Pilot-Mix
Opt for heightened driving thrills: choose two Porsche models that you have always dreamed of driving, compare them against one another on the handling track and enjoy a pure Porsche experience.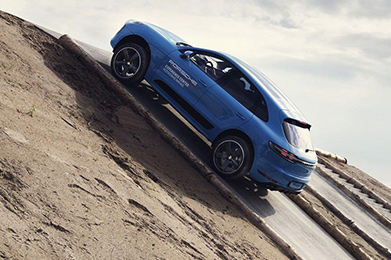 Pilot off-road
Stone steps, water-filled ditches, dry riverbeds, 80% inclines and rocking wooden boards. How about that for an adventure and off-road experience? You're in luck! We have 17 challenging off-road modules for you to tackle on our off-road course.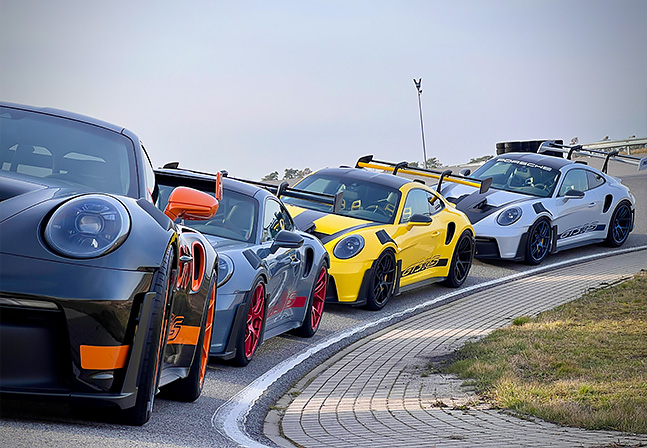 Pilot Advanced
Are you mad about the Porsche 911 Turbo or the GT range? Then we'll show you how to make full use of the potential of a Porsche Turbo or GT model and drive safely even when pushing your vehicle to the limit.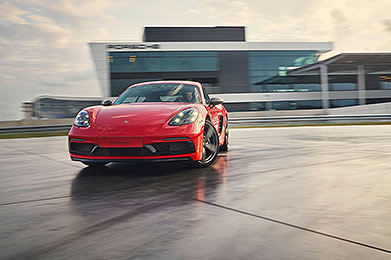 Pilot g-Force
Are you looking for an unforgettable experience with g-forces? Choose your desired Porsche model and you will quickly find out what proper drifting means by using the right steering technique and focusing your eyes in the right place.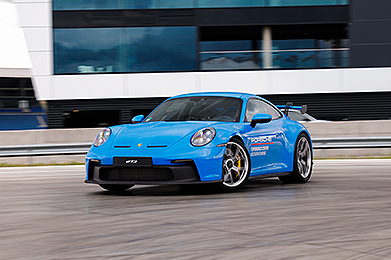 Pilot g-Force GT
Would you like to test the drift circuit and low-friction course with one of our Porsche GT vehicles? Choose between a Porsche 911 GT3 or the new 911 GT3 RS and learn under professional guidance of one of our instructors how to hold and initiate unstable driving conditions.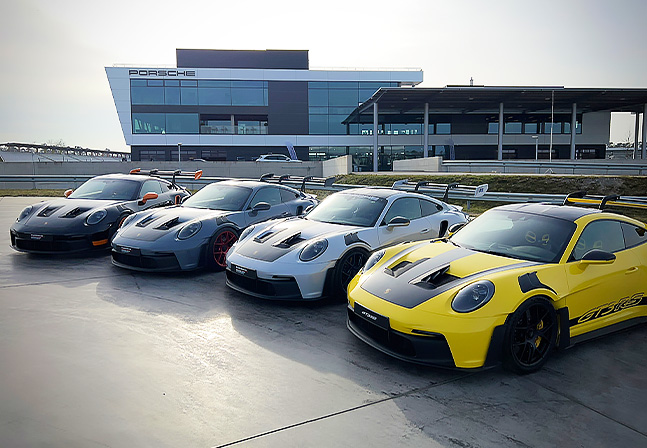 Accelerate
In an exclusive 1 to 1 coaching with a professional instructor at your side we will take you to your driving limits and you learn to handle the power of your favoured Porsche model. Using vehicle data analysis we evaluate your driving techniques and we alert you: you'll never want to stop.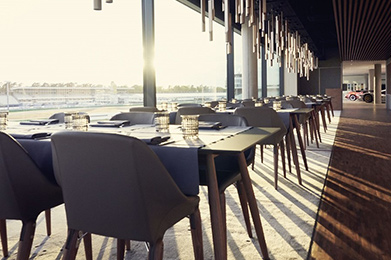 Culinary delight
Slow food rather than high speed: you will find lots to enjoy in our restaurant and café. This is where cuisine meets a hunger for bends.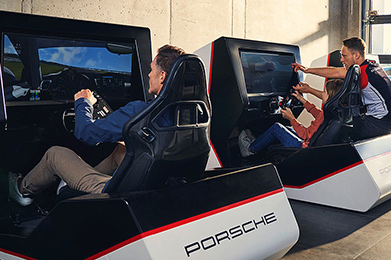 Simulators
Real race tracks. Real vehicles. Real driving thrills. In a virtual world. Discover our driving simulators, which enable you to experience many of our sports cars and racing cars on the world's most breathtaking racetracks.
Consumption and emissions
911 Carrera 4S (WLTP)*
911 Carrera 4S (WLTP)*
Consumption/Emissions*
Fuel consumption combined: 11,1–10,2 l/100 km
CO2 emissions combined (WLTP): 253–231 g/km
911 Carrera S (WLTP)*
911 Carrera S (WLTP)*
Consumption/Emissions*
Fuel consumption combined: 11,1–10,1 l/100 km
CO2 emissions combined (WLTP): 251–229 g/km