Our Tracks
Pure Porsche in Hockenheim: with our 2.8-km handling circuit, our dynamic circuit and our off-road track, you can get to grips with our vehicles like practically nowhere else in the world. Your heart is sure to be racing!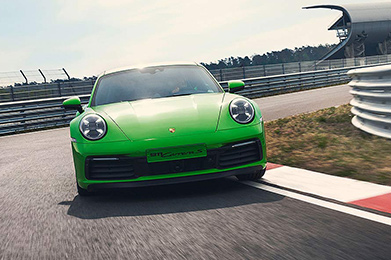 Circuit
You will learn how to master high speeds, tight corners and chicanes on our handling circuit. In short, you will experience a pure racing feeling.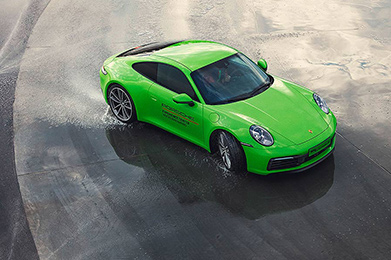 Dynamic circuit
Slaloming, braking, swerving, lane changing: on our dynamic circuit, you will learn how to handle our vehicles in extreme situations.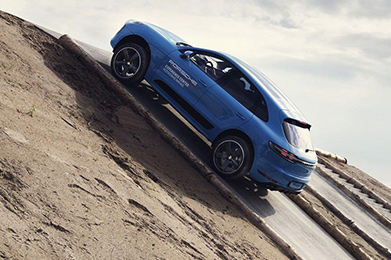 Off-road track
Horizontal and vertical driving thrills – our off-road track packs in many challenges and more off-road excitement than you would experience even out in the wild.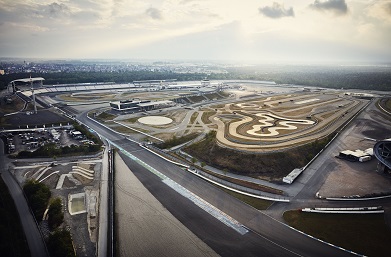 Hockenheimring
A legendary track and a legend beneath the sports car: the Hockenheimring has a spellbinding aura. This makes it the perfect place to fully immerse yourself in the Porsche experience.
Consumption and emissions
911 Carrera S (WLTP)*
911 Carrera S (WLTP)*
Consumption/Emissions*
Fuel consumption combined: 11,1–10,1 l/100 km
CO2 emissions combined (WLTP): 251–229 g/km
911 Carrera S (NEFZ)*
911 Carrera S (NEFZ)*
Consumption/Emissions*
Fuel consumption combined: 10,0–9,6 l/100 km
CO2 emissions combined: 227–220 g/km